TORONTO'S COLLABORATIVE MUSIC AND CHOIR
Share your passion for music with fellow musicians by joining an ensemble program or choir at our Toronto music school. Ensemble playing is one of the most exciting and rewarding ways to share music with fellow musicians and to improve your own playing. Students who participate in a group will build self-confidence, develop good learning habits, socialize and collaborate with other musicians, and nurture their love of music and the world around them.
All ensemble opportunities are guided by a professional music teacher from Toronto Faculty of Music. We'll help foster a love of learning while encouraging experimentation and musical development.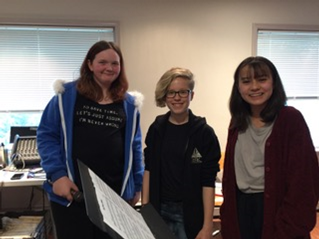 CHAMBER STRINGS
A small group of string instruments working on repertoire chosen by the faculty member and based on the number and playing levels of students enrolled. Chamber strings will perform at the student recitals during the year.
BRASS CHOIR
Brass players unite! This brass-only ensemble plays a wide variety of repertoire while giving young musicians the refinement and musicianship skills to take their horn to the next level. This group will perform at recitals during the year.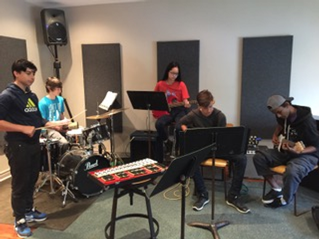 ROCK BAND
The rock band offers the opportunity for guitarists, bassists, pianists, singers, and percussionists to jam under the guidance of an instructor. Students will gain cooperative skills and learn both classic and contemporary rock songs with the goal of performing.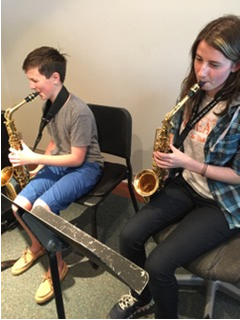 WIND ENSEMBLE
All of the wind instruments come together in this unique ensemble to learn how to play in an orchestra and gain valuable group experience.
Each ensemble runs:
September - June (36 weeks)
1-hour classes: $540
Students taking private lessons pay only $390.00